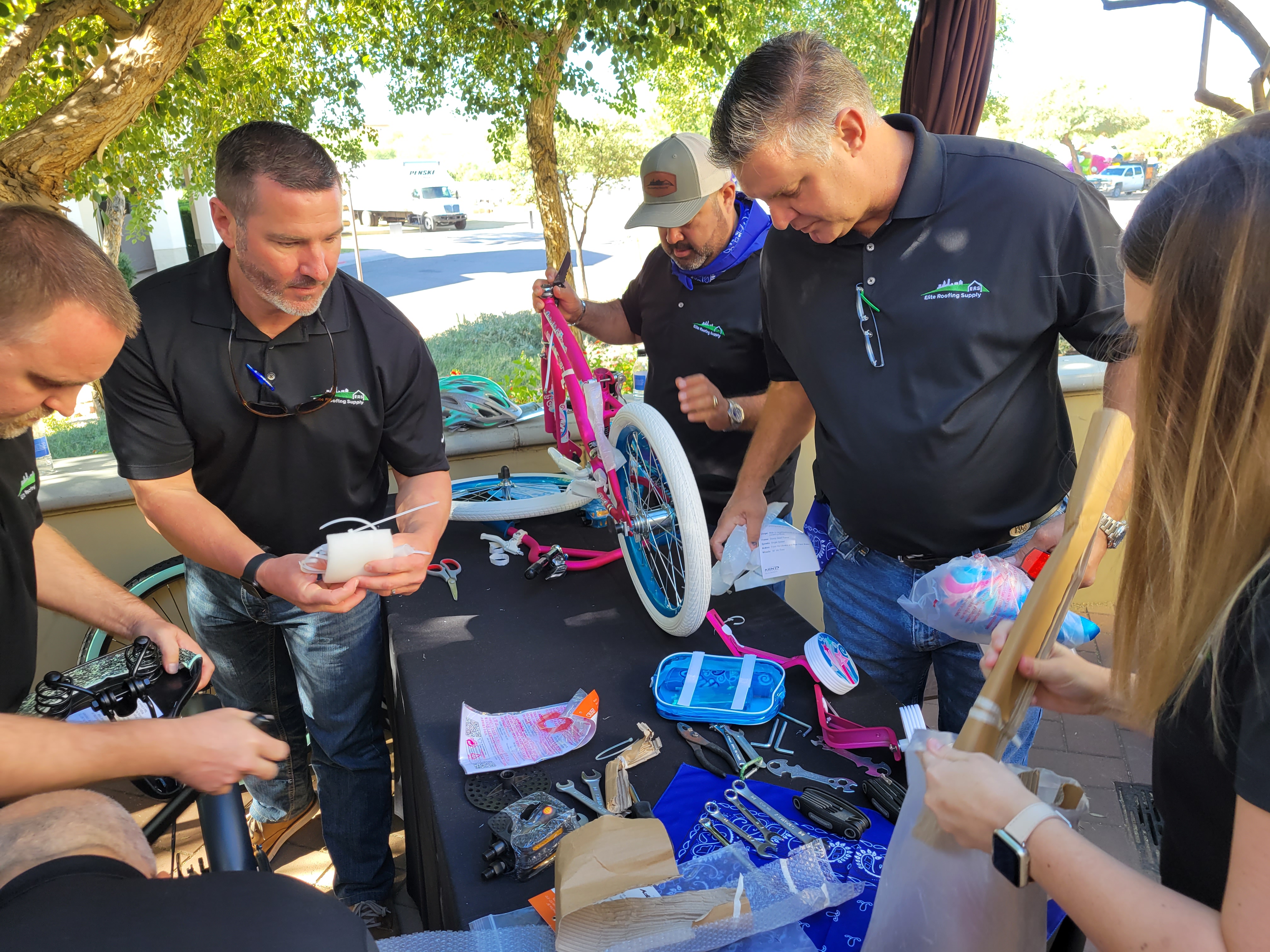 Team Dynamix
Bikes For Arizona Helping Hands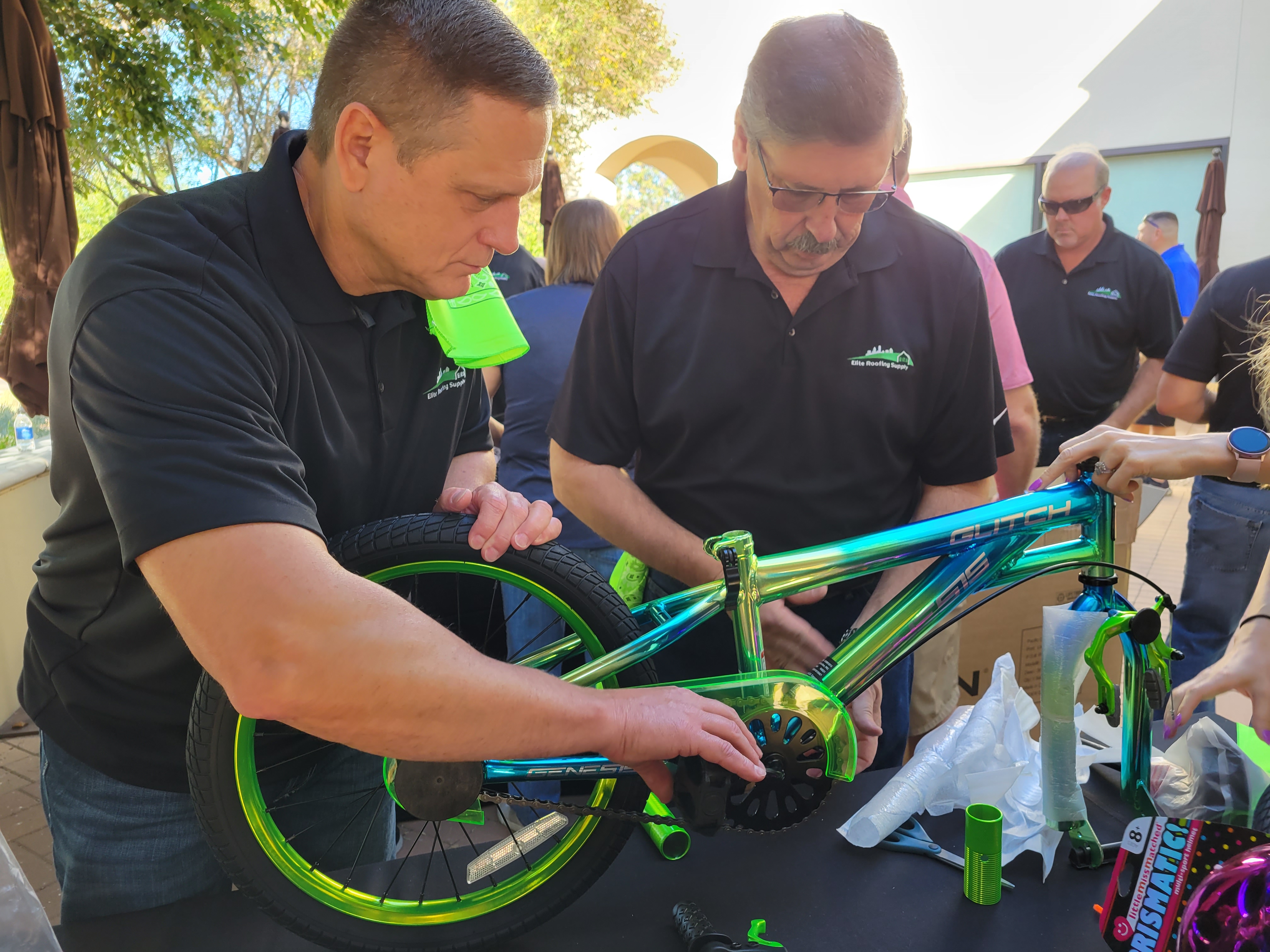 Team Dynamix
Bikes For Arizona Helping Hands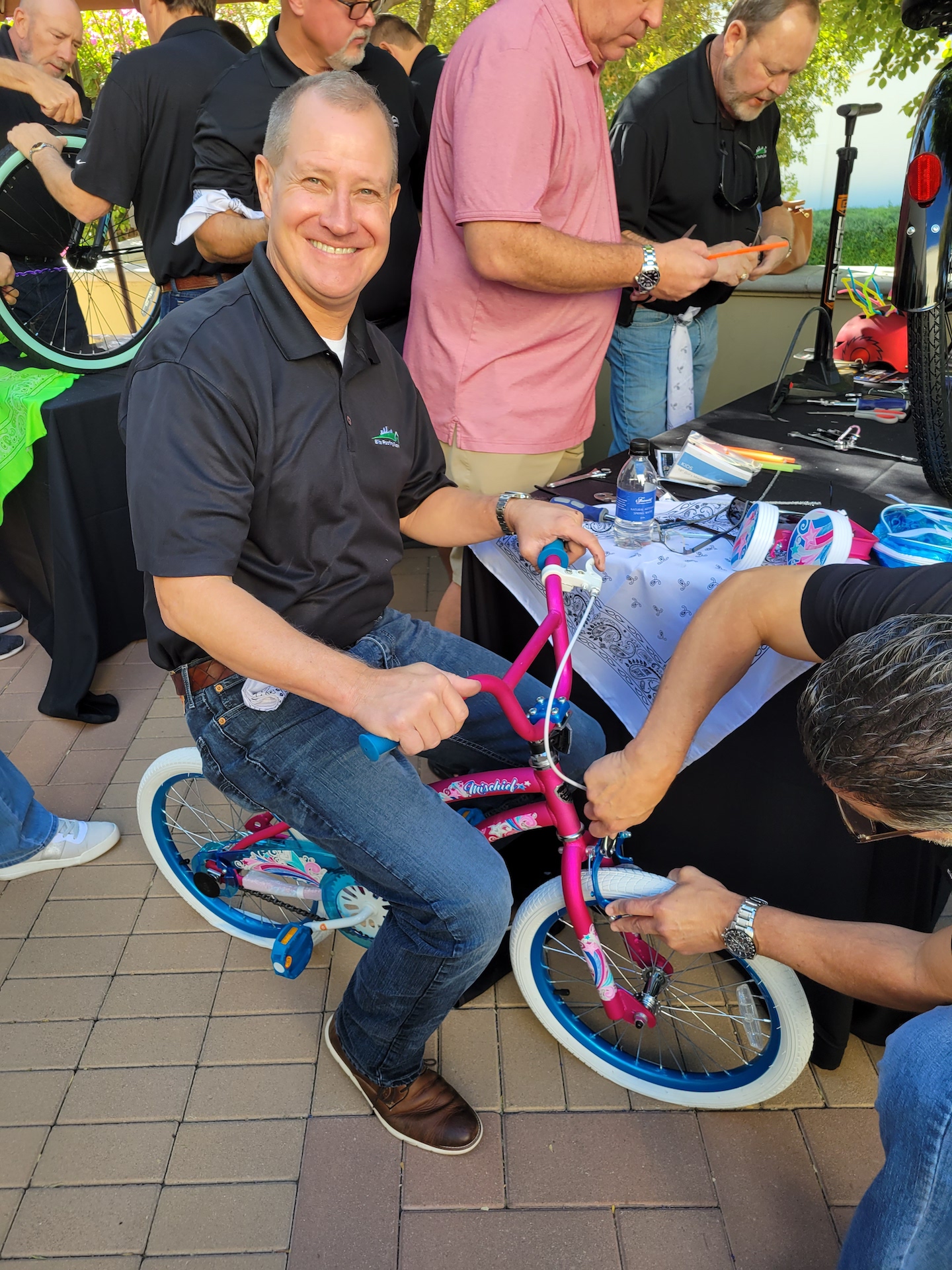 Team Dynamix
Bikes For
Arizona
Helping Hands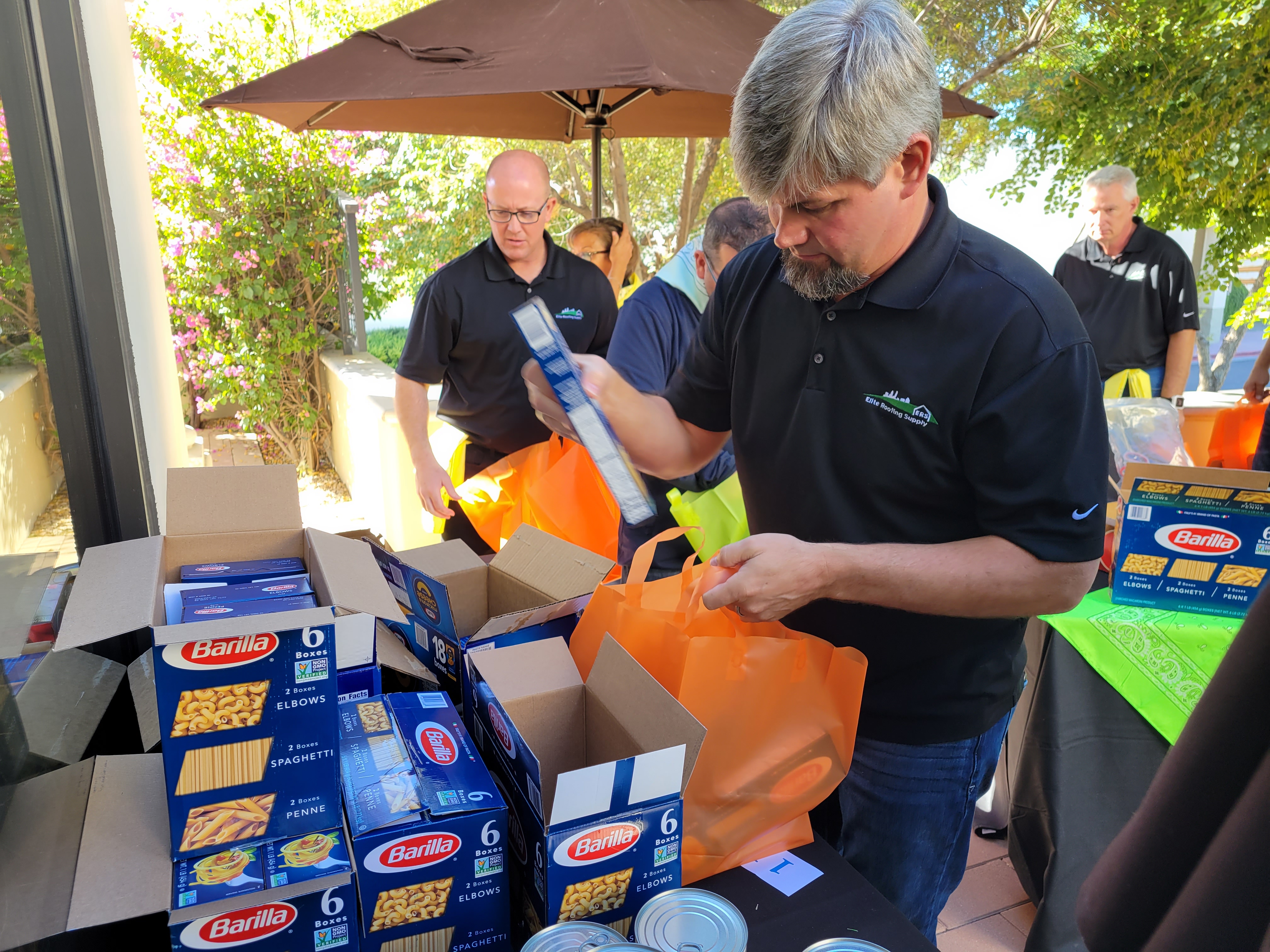 United Food Bank
539 Meal Bags
Twin City
Firefighters
Association
Toy Drive
Ouachita Parish
Tools for Schools
Eighth Annual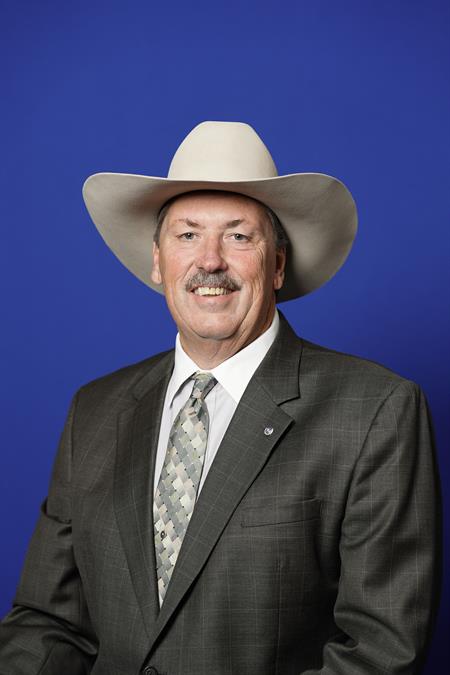 Bert West
Managing Partner in
Colorado Springs
and
President of
Kiwanis International
BE OF SERVICE

, one of Elites core values

focuses on serving our community.
Each year, Elite donates time, energy and resources to better local communities. Namely, Elite takes pride in sponsoring Little League teams, donating materials for non-profits and participating in races for cancer funding, to name a few. We would like to highlight a few of the projects Elite assisted in this past year. Whether it was donating roofing materials, time or money, Elite continues to assist those in need in our branches' local communities.
Community Outreach 2021
Scottsdale, AZ -
Team Dynamix
The first week of November, our CEO, Managing Partners and a few HQ team members had the opportunity to practice one of our core values, being of service, by partnering with Team Dynamix in Scottsdale, AZ.

Team Dynamix is a team building company providing progressive philanthropic programs to groups looking to give back to the community. In less than three hours, our team was able to create 120 essentials bags for Operation Standdown, 539 meal bags for United Food Bank, and 10 bikes for Arizona Helping Hands.
It was an honor to work together to give back to our local community and participate in something far bigger than ourselves. For more information on how to get involved and hold a team-building service event, contact Team Dynamix at
https://workteamfun.com/
.
---
Ouachita Parish, LA -
Twin City Firefighters Association Toy Drive.
If you're in Northern Louisiana, this one's for you! Help bring joy to the kids and families of Ouachita Parish this holiday season with a donation to the Twin City Firefighters Association Toy Drive.

Elite Roofing Supply, Monroe is a sponsor and designated drop-off location for this year's toy drive. If you'd like to donate a toy, please drop it by the branch before December 15th.

Branch info: 2601 Newcombe St, Monroe, LA 71201 | 7AM-4PM, M-F | (318) 460-7190

For more information about the toy drive and its impact on our local community, please visit http://ow.ly/HCxo50GSeNn.
---
Tools for School -
Eighth Annual School Program
Every summer, Elite's Tools for School program provides school age children of Elite employees with a new backpack, lunch box, water bottle and gift card for back-to-school supplies. This year, we had over 350 participants!
"It's important to me that every child in the Elite Family starts the year out with the supplies they need to ensure success in the coming school year."
~ Sarah Weiss, CEO & President
---
Bert West -
Being of Service!
Bert West, a Managing Partner in Colorado Springs, Colorado exemplifies our Core Value; Being of Service! Bert has been with the Kiwanis Club for almost 33 years and will become the new President of Kiwanis International in 2022. Congratulations Bert and thank you for your dedication to changing the world one child and one community at a time!
https://www.kiwanis.org/